Welcome to Outlaws and Gypsies online store!
Outlaws and Gypsies is a new Boot and Leather Goods boutique located on the Georgetown Square at 120 E 8th Street, across the street from The City Post Chop Shop (formally the old Post Office!)
We officially opened our doors on November 17th, 2022 and our Grand Opening was the following weekend. We are so happy to be here and serve the Georgetown community!
Our online shop is just a taste of what we have to offer. So whenever you're in the area come by and say hi!
New Arrivals
Browse our newest arrivals!
Best Selling
Regular price
$110.00 USD
Regular price
Sale price
$110.00 USD
Unit price
per
Gift Ideas
Boot Cleaning Kit

Boot Cleaning Kit. This boot cleaning set in wooden box consists of a applicator brush, a polishing brush, a dauber, a shoehorn, black shoe polish and a cleaning cloth. The kit has everything to keep shoes in top condition.

Boot Cleaning Kit

Cast Iron Boot Brush w/ Scraper

This decorative cast iron boot scraper is ideal for cleaning footwear, there is a scrapper in the middle and to one side while the other side has a choir fibre brush making the removal of dirt easy.

Cast Iron Boot Brush w/ Scraper

Embossed Rolling Pin & Cookie Cutter Gift Set

United Tastes of Texas is packed with more than 125 regional recipes and traditional Texas favorites, from Tex-Mex cooking to Texas Barbecue, all highlighting the state's unique culinary identity.

United Tasts of Texas Hardcover Book

12 Cigar Humidor

For the cigar lovers, gift this humidor to keep cigars nice and fresh for extended periods.

Walnut Finish 12 Cigar Humidor with Hygrometer.
Pranee Artisan Leather Boot Bag

This leather Artisan Boot Bag from Pranee offers an easy way to take your boots with you wherever you go. Handcrafted in Thailand, it features a convenient handle and a luggage strap to connect it to your suitcase. Travel in style with Pranee!

Pranee Artisan Leather Boot Bag

Dakota Leather Bag in "Classic"

Crafted from premium, soft leather, this classic design is handmade with excellent attention to detail, and the zipper closure ensures maximum security for your belongings. Whether you're running errands, heading to the office, or jet-setting around the world, this sophisticated, durable bag will keep you looking polished and refined.

Pranee Dakota Leather Bag "Classic"

Pranee "Corey" Leather Bracelet

This gorgeous Pranee Brook 16 Strand Leather Bracelet is handmade in Thailand with artisan craftmanship to be unique and special. Showcase your unique style with this beautiful bracelet, crafted with love and care.

Pranee "Corey" Leather Bracelet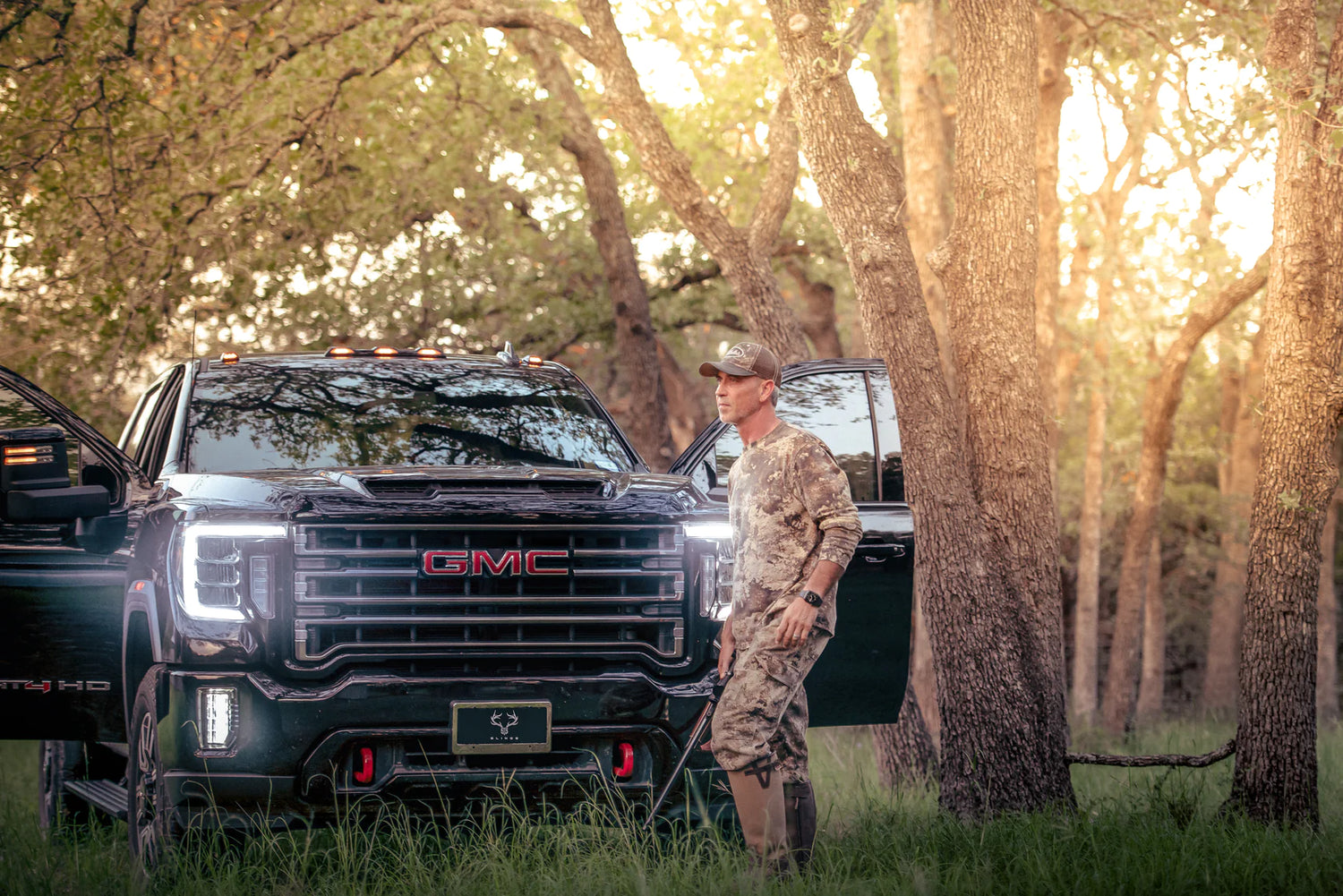 Meet The Artisan
Chris:
"It all started in 2017, I just pulled into the gates of a South Texas ranch when this big buck stepped out on the sendero. By the time I got my gun out of the case and ripped up all the velcro, that thing had taken off. That's it, I thought, I'm done with cases and loud velcro.
I was wanting something quiet and easy to access for a quick draw (a plus if it had a classic, sleek look to it.)
I couldn't find anything, so I made it myself."
Hand-Sewn Quilts
For every quilt we purchase to sell in our store, one is hand delivered to a person in need in Dallas.

This is all part of a nonprofit founded by a mother and her two daughters years ago called LemonAID. So when you buy one of these unique and one-of-a-kind blankets, you are also giving back to a good cause.

These quilts are handmade by a family in India and are absolutely incredible! Each one has a unique pattern and no two sides are the same. Due to the nature of these quilts design, when you order online you never know which style you will receive. They are all beautiful, so you will not be disappointed, but if you want to browse through the different patterns then come check them out at our storefront in Georgetown!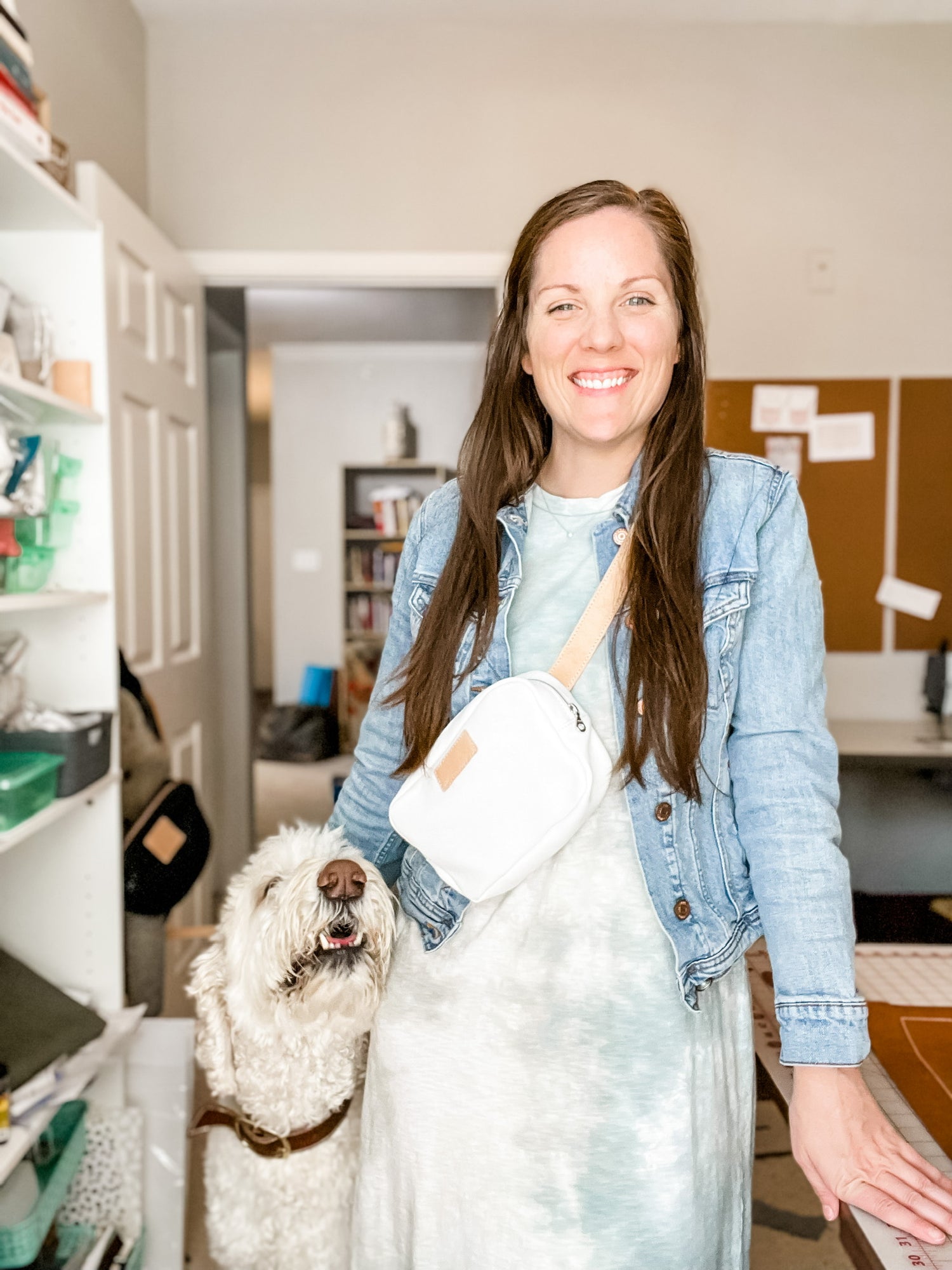 Highlighting a local leather artisan
Morgan is the owner of Liberty Leather Goods Co. Where she crafts beautiful leather bags, wallets, backpacks and more!
Currently residing in Fort Worth, Morgan grew up with the Washington family and is a long time family friend.
We love having her amazing products in our shop! The quality of her craftmanship and leather goods speak for themselves. Having a personal relationship with such a great artist adds something special to our store, for us and for our customers.
Stop in to see her collection, and when you fall in love go give Morgan a follow on her instagram to see more of Liberty Leather! @liberty_and_leathergoods
Liberty Leather Goods
Regular price
$260.00 USD
Regular price
Sale price
$260.00 USD
Unit price
per
Regular price
$190.00 USD
Regular price
Sale price
$190.00 USD
Unit price
per
Regular price
$180.00 USD
Regular price
Sale price
$180.00 USD
Unit price
per